Technical Consultancy
Our offer for commercial property owners:
We advise owners of commercial real estate in the areas of building operation, technical solutions, and cost minimization; we supervise and analyse the quality of construction works and participate in warranty inspections; we prepare construction expertise and technical due diligence; we perform periodic inspections.
Our offer for tenants of office space:
We advise tenants of office space in Wrocław and Lower Silesia on choosing the optimal location; we support negotiations with landlords; we prepare or give opinion on space arrangement projects and act as Project Monitor or Project Manager; we supervise surface preparation by facility owners.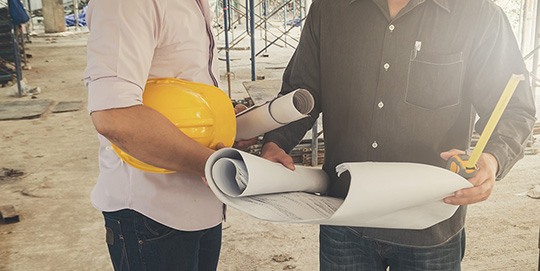 Comprehensive service for fit-out projects
We fit-out projects for office, retail and commercial spaces; in doing so, we minimize the customer's involvement in the process of surface adaptation, allowing them to focus on their normal business operations.
We manage projects as a whole:
We implement the client's needs: assessing them in technical terms we offer innovative solutions that meet the client's expectations in terms of both functionality and aesthetics, organizing the performance and supervising the entire process of creating the surface.
We control each stage of the process
We guarantee full control in terms of schedule, costs, and quality of performance. To this end, we employ and cooperate with specialists from a variety of industries and designers who have many years of experience in the implementation of both large-scale and small-scale projects.
Are you an investor? Are you planning a construction investment?
As a substitute investor we provide comprehensive services from beginning to end of the investment process.
Check the investment service offer >>
Banking Technical Auditor
We also provide a wide range of technical consulting services for banks related to construction projects financed through banking institutions.
We Analyse
We analyse investment projects from the legal side (in particular, the contract(s) with general contractors , contractors, design offices, and the quality of warranty documents proposed by the contractors), as well as the technical and financial sides.
We Estimate
We assess the feasibility of project schedules, the real ability of participants in the investment process to complete the investment, and the quality of insurance protection.
We Monitor
We monitor costs during construction, ensure that work progress in sync with the approved schedule, and prepare reports (periodic, final).
We Confirm
We approve borrowers' applications for the payment of financing installments.